Announcing a brain tumor awareness campaign @2nd Chance 2 Live.
A few weeks ago, I decided to create a public FaceBook page @2nd Chance 2 Live so I could easily share updates in between blog posts (as you may have noticed, my blog posts usually take a while since most of them are interviews with book authors. Being that I'm old school, I read every book that I promote and create tailored questions for each author).
Anyhow, my vision was to make the FaceBook page fun and inspirational while promoting brain tumor awareness. On Saturday, I was searching for positive quotes to share on the page and it struck me that there is an abundance of strength and inspiration within our own community. Hence, I decided to launch A Face Of Strength. This is a campaign that was inspired by a few brain tumor survivors who wanted to share or say something on my page but I didn't have a way of incorporating their messages into what I was doing. Well, now I do!
A Face Of Strength officially launched on Sunday, March 7, 2021, with the ultimate goal of creating 365 images! Below are the first three that were shared.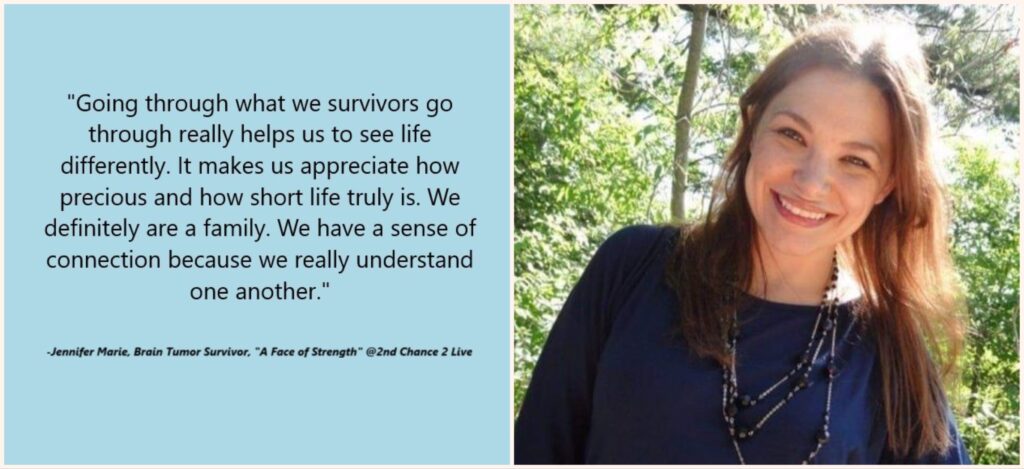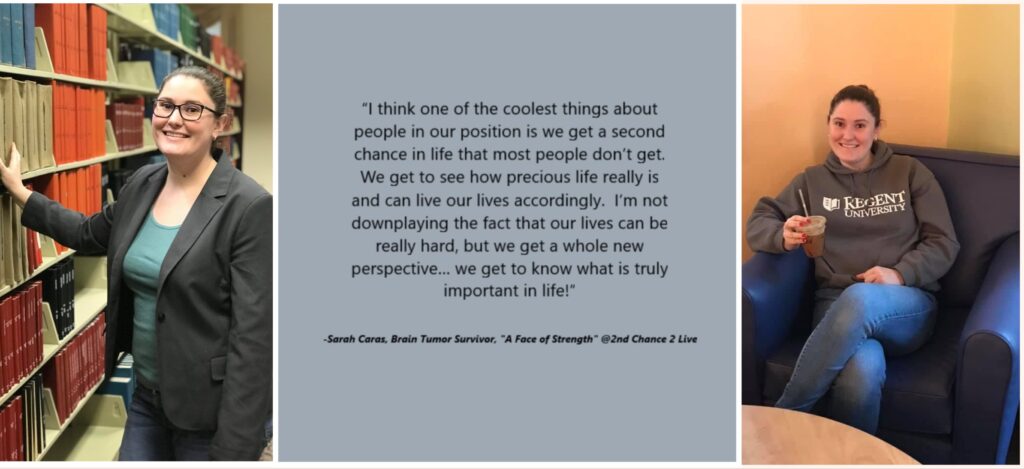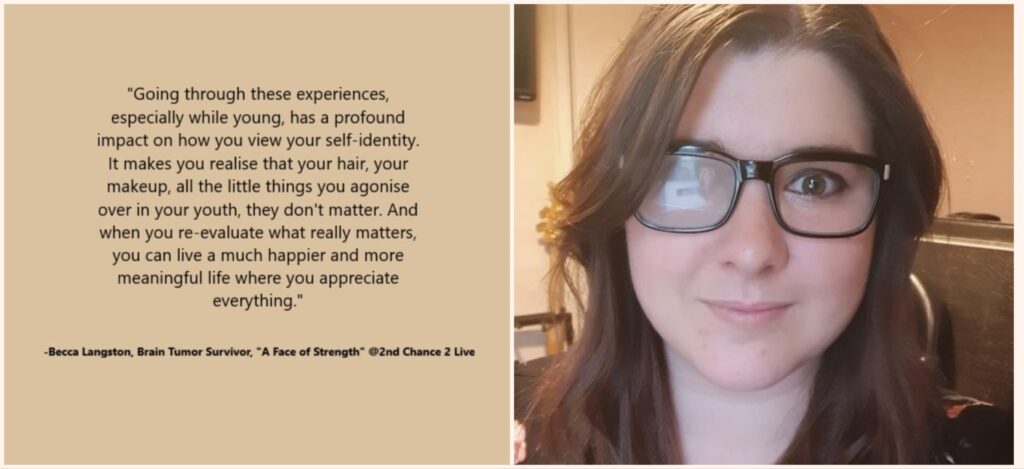 Please private message me @2nd Chance 2 Live if you would like to be included in this campaign. I will need one or two photos of you and an original quote demonstrating your character, strength, and/or perseverance.
The following are five tips for providing original quotes:
Keep it short and sweet (one or two sentences work best)
Think about an obstacle that you have overcome in your journey
Think about what motivates you to keep going
Think about what you are most grateful for
Think about what advice you would give to someone newly diagnosed or going through any serious medical challenge
We have so much to offer…let's show the world what we're made of!