An update on Alexis Shapiro:
For those that don't know, Alexis' father (Ian) is my first cousin. I still remember where I was and how I felt when I first learned that Alexis was diagnosed with a primary brain tumor. Not only was I shocked and heartbroken, but I was also amazed by how quickly her parents jumped into action advocating for her. Little did I know, just a few years later, I too would be diagnosed with a primary brain tumor (albeit a completely different one).
One of the main things I have been immensely grateful for throughout my journey however, is that I was the one with the brain tumor diagnosis and not my son (or husband). I can only imagine how difficult this experience has been for Ian and his wife Jenny as parents of a child who had to go through such a frightening diagnosis while at the same time keeping things as calm and normal as possible for her younger siblings, Kayley and Ethan.
Alexis underwent brain surgery to remove a Craniopharynigioma brain tumor in 2011 when she was just nine years old.
Like salt in an open wound, Alexis' hypothalamus was damaged during her craniotomy and that caused her to have uncontrollable life-threatening weight gain (among other serious side effects).
As reported on The Doctors on February 17, 2014, "An MRI showed a benign brain tumor, or Craniopharyngioma had developed in the central part of Alexis' brain, close to the hypothalamus and pituitary gland. The hypothalamus regulates appetite, and when damaged, the hormone that tells your brain when you are full can no longer interact with receptors on the hypothalamus. Since Alexis' brain doesn't receive those fullness signals, it "thinks" her body is starving. In response, Alexis developed hypothalamic obesity, a condition where her body continually gains weight no matter what diet or exercise changes she makes."
There are literally tens of thousands of people who are aware of Alexis' story due to the national publicity the family received when her parents were battling with their health insurance company over the life-saving surgery she needed following the craniotomy.
In essence, the publicity they garnered while advocating for Alexis not only helped to get her the additional surgery, but it also raised awareness all over the country about brain tumors. Following the surgery, Alexis was starting to lose weight and feel a little bit better. Sadly though, the journey didn't end there. In 2015 they received the devastating news that her tumor had grown back.
Alexis' mom, Jenny, and I finally had a few minutes to catch up via email for this blog post:
Hi Jenny, can you please provide some background regarding the symptoms Alexis was experiencing that caused you and Ian to initially be concerned that something serious was going on with her?
"Alexis had many symptoms that we didn't know were symptoms until after diagnosis. She had short stature, headaches, and signs of hypothalamus damage. I kept taking her to the doctor because she would be sick longer and worse than anyone else in the family. In addition to the headaches, she was tired all the time. Finally, a doctor ordered an MRI which led to her diagnosis at the age of nine."
In what ways have your lives changed since her diagnosis?
"Our lives completely changed after the diagnosis and subsequent resection in 2011. Alexis was a very healthy, active, playful, full of life child. After they removed the brain tumor, she had to grow up quick; taking daily medications to stay alive, nonstop doctor appointments, following a strict diet, and emergency injections.
They gave me back a very different child. Not only did Kayley and Ethan lose a playmate; we lost our silly, laughing, sweet side of Alexis.
Alexis now has Panhypopituitarism. A big word meaning none of her hormones work. She didn't go into puberty on her own — she needs growth hormone injections and thyroid replacement. The other conditions she acquired include Diabetes Insipidus and adrenal insufficiency otherwise known as Addison's Disease. This has all been very hard to learn. It's a delicate balance. Any type of stress for Alexis can turn into a life or death situation fast. It's important to know the signs and what to do. This is one of the reasons she is with me or my husband all the time.
We all had (and still have) to learn how to deal with her anger, frustration, outbursts in public, sensitivities, hunger and so much more. The truth is we used to go to so many places and we don't do very much anymore. We tried to keep life the same but it gets so stressful. I can't even put into words how much things have changed."
How has this impacted her siblings?
"Alexis and Kayley were very close before the diagnosis. After the craniotomy, Alexis lost all hormones including the love hormone which is essential for socializing and building relationships. Along with Alexis' mood swings, Kayley and Ethan don't know how to act with her.  I know they have a lot of empathy for others. But, Kayley has a rough exterior, she suffers from anxiety, and is deathly afraid of doctors. I can't help but think it's probably because of Alexis' medical situation. Ethan is the sweetest easiest going kid. I think it impacted him in a different way. He is interested in learning more and more about Alexis. I think he worries but not the same way. He doesn't want to upset anyone."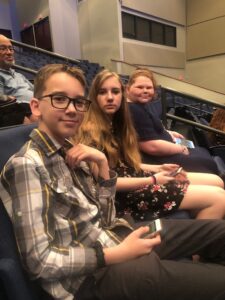 In 2015 you received news that her brain tumor had returned, what did you do?
"The tumor is located near the optic nerve. We wanted to keep her out of the operating room because another surgery might have caused her to lose her eye-sight. As an alternative, we applied to a six-week proton radiation study at St. Jude Children's Research Hospital to target the tumor without the severe side effects of traditional radiation."
How did you learn about the Craniopharyngioma study at St. Jude?
"From fellow Craniopharyngioma parents/patients."
What are the most important lessons you have gleaned through the years?
"I have learned so much! I have to say I never took those nine undiagnosed years for granted! We had so much fun and I got nine years with that healthy (for the most part) Alexis. But, I did learn to not care what other people think. I have tried so hard to 'fix' Alexis' complications from the tumor/surgery. But, I learned it's not worth the massive amount of stress it puts on all of us. So I choose to live in the now. I definitely live for memories, the good days, and hugs! Just because life doesn't look the way I had hoped or dreamed about it's okay because we have all three of our kids here on earth."
What advice do you have for other parents of children dealing with a life-threatening diagnosis such as a brain tumor?
"I honestly don't know. You don't know what you're capable of until you have to. But, the support of the brain tumor community definitely helped me get through some of the toughest times.
I've learned that in the brain tumor community, NO ONE FIGHTS ALONE."
How are you all doing now?
"We are okay right now. The last MRI showed her tumor was stable and we like that. Alexis is trying her best to get through high school."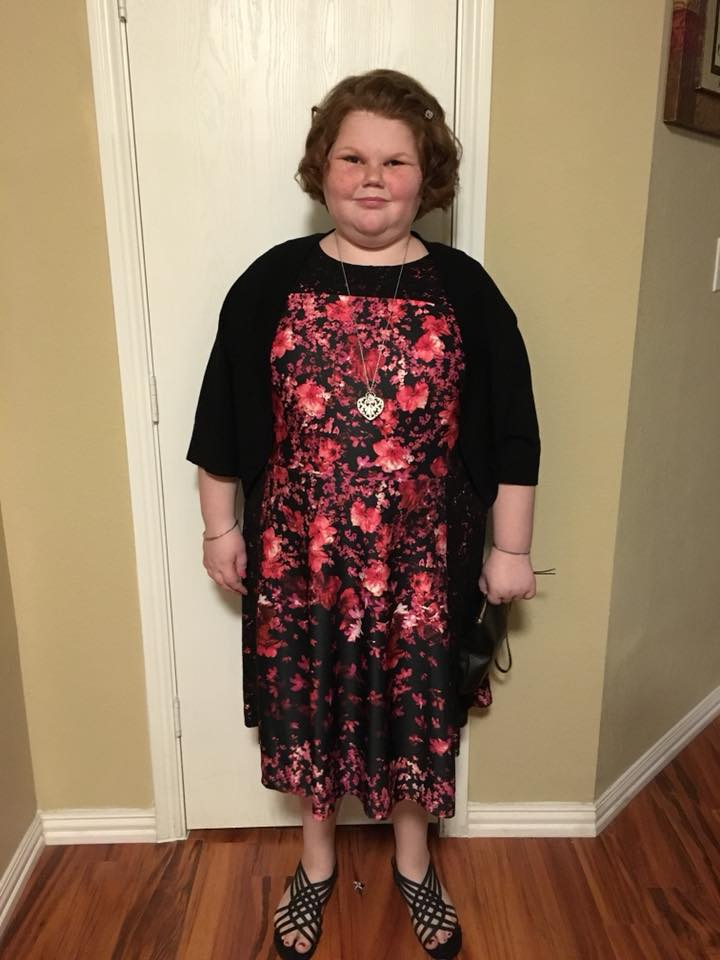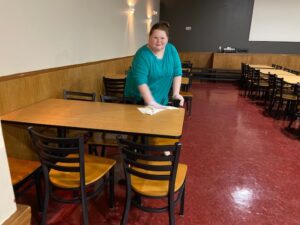 We will soon be opening an art studio called The Clayground. Alexis was a factor in opening the studio. It's something she could even do with support. Not only that but hopefully it will be a great place for her to build relationships with customers. Alexis loves crafts! This was developed after her surgery. Turns out most kids with her same tumor, like crafts too!"
What else does Alexis enjoy?
"She also enjoys helping me with dinner and going on walks (when it's not too hot)."
What are you most thankful for?
"I am most thankful that I have Alexis with us! She lives with many life-threatening conditions that we manage daily. I am also so thankful for St. Jude children's research hospital. St. Jude gave us a chance to stop the monster tumor without surgery. Not only that but, they have been the greatest coaches in this fight!"
Alexis will turn 18 on December 11th. How will you guys celebrate?
"Good question. I'm not sure how we are going to celebrate just yet because she has been having panic attacks/anxiety over growing up. She doesn't want to even think about it. She is scared and we are trying to get her through it. Lots of therapy in this house."
What else do would you like people to know?
I guess I would want people to know that just because the tumor is gone doesn't mean the fight is over. Everyone is different and treatment depends on the person.
"As hard as it is for me, I can't imagine how hard it is for Alexis."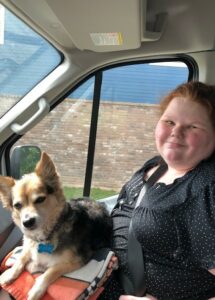 According to the American Brain Tumor Association: Craniopharyngiomas represent 2-5% of all primary brain tumors and 5-10% of all childhood brain tumors. This tumor tends to be found in two age groups—patients up to age 14 and patients over age 45. They are more common in African-American patients.