The Inside Scoop — a behind the scenes look at an ABTA Regional Educational Meeting
(post 2 of 3)
An interview with the ABTA's Program Manager, Emily Lippert

One of the most enjoyable aspects for me in serving as a patient panelist during the American Brain Tumor Association's (ABTA) "Regional Patient & Family Meeting" in partnership with the Keck School of Medicine at USC and USC Neurosciences last weekend was the chance to collaborate with ABTA's Program Manager, Emily Lippert.
Emily is a consummate professional! She has a perfect balance of empathy, follow-through, patience, technical expertise, and knowledge. Additionally, she is an excellent communicator. The more I interacted with Emily, the more curious I became about her. As a former executive director, I realized how truly unique her combination of skills and attributes are. I wanted to glean more about what she does in her role as a program manager with the ABTA and specifically how she goes about coordinating these educational meetings and conferences. So naturally, I reached out to request an interview with Emily in an effort to facilitate learning a little bit more about what motivates her. I had a feeling there was a compelling backstory and as you will soon find out, my intuition was correct.
Wendy: Good afternoon, Emily. Thanks so much for agreeing to this interview. Can you please share your backstory with us? What happened that made you so genuinely empathetic to people battling brain tumors?
Emily: Thank you so much Wendy for this opportunity. My connection with the brain tumor community began about 15 years ago when my nephew Dylan was diagnosed with Craniopharyngioma, a rare brain tumor at the age of two with a regrowth at the age of three. It was a trying time for my family as my sister Danielle was a young mom having to navigate the uncertainties of a brain tumor diagnosis. I witnessed my sister experience every range of emotion as her child was poked and probed for years. I think what is most difficult is when you see a child diagnosed. Often when you think of a disease or a diagnosis, you never think it is going to happen to you, let alone a child in your family. My sister carried and still often carries the burden of wishing it was herself rather than him. Having walked through this experience with my sister, I understood the challenges of caring for someone, especially a child, with a brain tumor.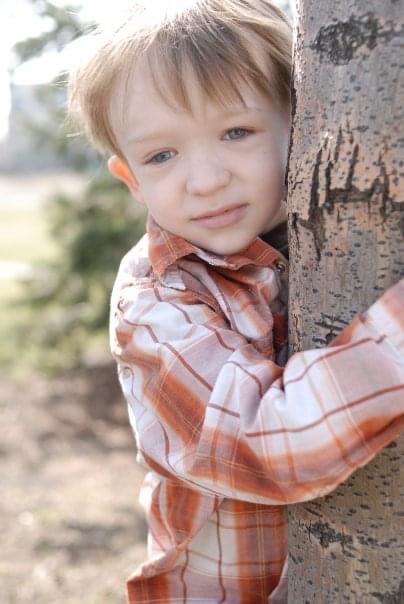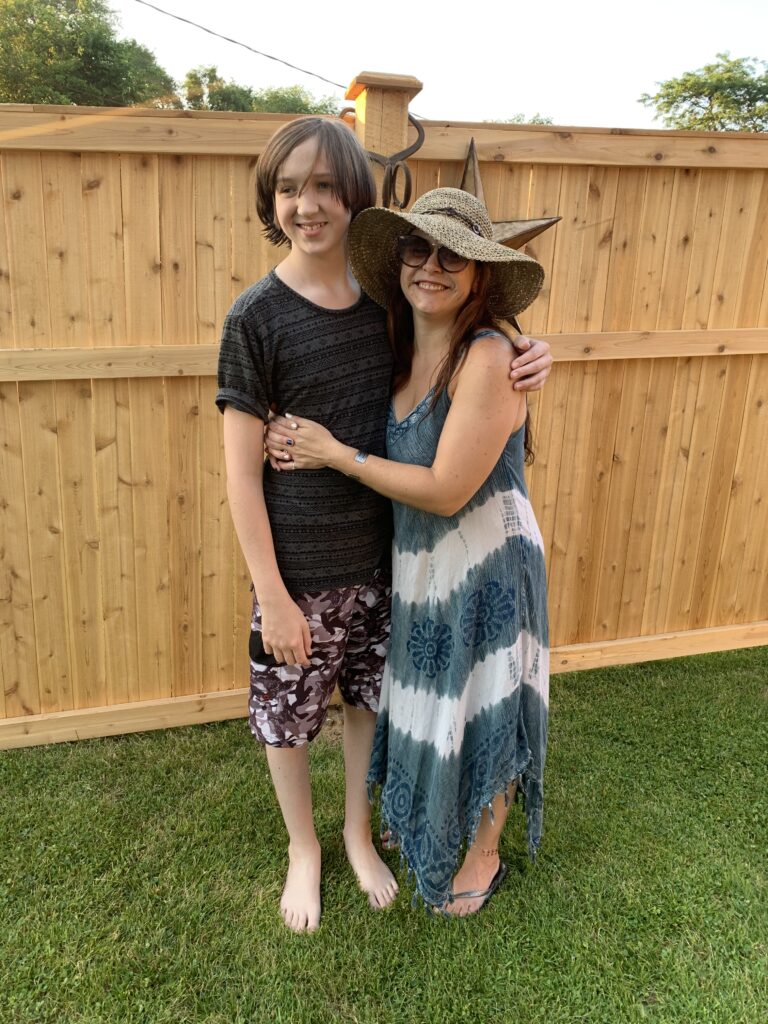 Wendy: Oh my gosh, I can so relate. Would you believe my cousin, Alexis was diagnosed with a Craniopharyngioma as well? She was nine-years-old at the time of her diagnosis. I wrote a blog about it, you can click here to read the post if you would like. One of the things I have always been grateful for is that I was the one who had the brain tumor diagnosis and not my son. My heart breaks every time I think of what parents of young children go through on this journey.
In a LinkedIn article you wrote, "Dylan is here and alive, but has to receive medication every day, hormone shots every day, check-ups regularly, and is challenged to see clearly and fully–due to where the tumor was located. But you look at Dylan and you would never know." I think most brain tumor survivors can relate because we struggle with invisible disabilities which are often accompanied by a "lifetime of challenges." How is Dylan doing now?
Emily: You bring up such a great point Wendy. I think often we all fall victim to assuming someone is okay based on outward appearance. However, we all are fighting our own internal battles. As I mentioned, it has been about 15 years since Dylan's initial diagnosis. He is currently in his senior year of high school, tumor-free but still battles the after-effects of having had two brain tumors. He is mostly a regular kid (rather almost adult) but definitely has some challenges as you mention. Dylan is legally blind in both eyes, continues to receive daily hormone shots, and unfortunately will never have the privilege of driving. Although there have been plenty of hard days, the good always far outweighs the bad. Dylan is a light to anyone he encounters. He is exceptionally gifted in the area of art which is quite ironic considering he struggles to even see. I know he has a bright future ahead of him. He is the very reason my sister continues to beat on every day. He is her world.
Wendy: God bless both of them, your family, and every person, child, and family battling this terrible disease. Will you please share how long have you worked at the ABTA and how you initially got involved?
Emily: I have been with the ABTA approaching five years next April. I was in search of a meaningful job and stumbled across the ABTA. It meant more to me than just a job because I had a personal connection. It was beyond a paycheck, and about helping others: the patients, caregivers, and families in need. Since as I mentioned, I personally experienced the emotions of walking alongside my sister as she navigated my nephew's brain tumor, there was an immediate understanding of the brain tumor community I was serving.
Wendy: What do you do in your role as the ABTA Program Manager?
Emily: My main job is managing the ABTA's "National Conference" and all of the "Regional Patient & Family Meetings." This year, we chose to host our conference and meetings virtually to protect the health of our community during the COVID-19 pandemic.
The ABTA National Conference is the largest educational meeting designed specifically for patients, survivors, and caregivers impacted by a brain tumor diagnosis. Typically held annually in Chicago, IL., near ABTA's headquarters, the conference convenes our nation's leading brain tumor experts to provide the latest updates in brain tumor treatment, care, and research.
The ABTA's Regional Patient and Family Meetings are free events typically held across the U.S. in partnership with leading institutions where brain tumor patients and loved ones can hear from experts about updates in brain tumor research, treatment, and care.
Wendy: You do a wonderful job balancing all of this, Emily! As you know in the first post of this series, I described my inspiration to write a blog post in September about the ABTA's "2020 Virtual National Conference" because I was appreciative of the great work you and your team did in attaining a sense of community through a virtual event. So what goes on into the planning and execution of these meetings? Where do you start? How do you select a chair and other speakers? How is the meeting content developed? And, which institutions do you partner with?
Emily: All of these are such great questions. I'll break down the main steps.
The ABTA meetings are targeted to our key markets: the five regions of the country. Our National Conference is held in the midwest near ABTA's headquarters in Chicago, Illinois. Our "Regional Patient & Family Meetings" are held in the Northeast, Southeast, West, and Southwest regions.
We identify a relationship with a highly engaged healthcare professional who believes in and supports the ABTA's mission which is to advance the understanding and treatment of brain tumors with the goals of improving, extending, and ultimately, saving the lives of those impacted by a brain tumor diagnosis. Once this health care professional is identified, we extend an invitation to serve as chair of our event. The chair is vital to the development of the conference or meeting as they assist with all the planning and execution by providing guidance and insight on the program topics, speakers, and panels.
For our Regional Meetings, based on where the identified chair is located, is typically where the institution partnership emerges. Typically held in person, the institution provides the space to host our event, while also helping the ABTA spread the word about the event to the local brain tumor community. Please note the ABTA does not have an institutional bias. All local institutions are invited to participate regardless of the host location.
Once the chair and institution partnership is selected, we work together to develop the program topics based on the latest trends in research, treatment, and care. We also always refer back to our surveys from previous events to understand the needs of the brain tumor community. Attendee feedback is crucial for us to improve future programming.
Once the program topics are developed, we extend the speaker invites. We invite speakers from all the local institutions in the area. Within the invites, there is always an opportunity to invite patients and caregivers to serve on a panel to share their personal experience of being diagnosed with a brain tumor. This session is always my favorite as it is an opportunity to hear from real patients who understand the challenges the audience is going through.
After the program and speakers are solidified, we begin to market our event to the local brain tumor community. We do this by informing our constituents of the upcoming event via email, posting on social media, and working with our speakers, sponsors, volunteers, and local support groups to spread the word.
Prior to Covid-19, when the events were held in person, we worked with our partner institutions to ensure all the logistics were in order to properly host an event such as room layout, catering, A.V. equipment, parking, etc.
Click on the following link or the image below to watch a recording of the November 14, 2020, Online "Regional Patient & Family Meeting."
https://www.youtube.com/watch?v=q3wqZfQ_mfo&feature=youtu.be
Wendy: What has been the biggest challenge in moving away from in-person conferences and meetings to a virtual platform?
Emily: The ABTA had a huge learning curve to develop an engaging enough program online to keep our audience and create moments of connection across a computer screen. One of the ABTA's main goals with each of our conferences and meetings is to provide a space for attendees to connect and network with others. However, this whole component of the connection has been completely removed. My team and I realized we needed to understand the ins and outs of virtual platforms and get creative. We utilized features such as; chat, q&a box, and polls giving our audience the opportunity to interact.
Wendy: What have been some of the positives of moving to a virtual platform?
Emily: Another great question. I don't think myself or my team initially expected a positive outcome from hosting our conferences and meetings on a virtual platform. But we were caught by surprise with the number of people who shared how they otherwise would not have been able to attend if the meeting was not virtual. We realized the virtual platform didn't limit us to a specific location but allowed attendees to participate regardless of where they were located. I am happy to share that our virtual conference and meetings have had record attendance. This virtual platform allowed patients to gain access to important information that otherwise may have not been accessible. Our conferences and meetings continue to be in an evolving stage due to Covid-19. Since our meetings are accessible online now regardless of where attendees are located, we plan to develop our programs differently next year and not just solely based on regions.
Wendy: Can you possibly talk about a personal lesson you have learned as things have changed this year due to COVID-19?
Emily: I have realized the importance of community. As humans, we are wired for connection, to commune with others who share a common goal or share in our pain. I think we sometimes take for granted those closest in our lives. Being stripped of connection, makes one realize the value of relationships and how we are not meant to face this life alone.
Wendy: What do you enjoy most about the work you do?
Emily: I enjoy the opportunity to interface not only with healthcare professionals in the field who are daily helping to save lives but with the patients and caregivers who to me are the real heroes. I am continuously amazed by the resilience of the patients and their families who have walked through some of the darkest days of their lives but still choose to have joy. But I have to say my favorite moment is witnessing connections take place. When in-person our conferences and meetings provide a safe space for attendees to open up and share the innermost challenges they have had to go through. Having the opportunity to hear from other patients and caregivers who have walked in the same or similar shoes, I believe is where the real healing takes place.
Wendy: What else would you like people to know?
Emily: A quote I strongly live by is, "Your biggest hurt will one day become your greatest ministry." One of my biggest hurts, witnessing what my nephew had to go through, has now become an opportunity to speak into the brain tumor community and hold space for those who are navigating a new diagnosis. There is equal freedom in sharing your story as it is for those who hear your story. Keep sharing your story, as it will continue to bring healing to other's lives.
ABTA conferences and meetings are offered free to patients and caregivers thanks to the generous support from sponsors (see list below) and donors.
If you would like to donate to the ABTA to support research or future informational activities click here.